There was never one style of music that you could pin to the talented and versatile lordkez. The Kimberly born artist is known for her genre bending sound and striking visual artistry. She is constantly pushing the boundaries and she continues this tradition with her latest project, Juicebox. The four track EP is a slight deviation from her signature sound as it leans heavily towards synth-pop with undertones of alternative hip hop and indie pop. Unlike her previous works, this EP does not use instrumentation or have a lot of features.
It's something completely different to all of my other music and it's also fun. I had so much fun making it. I was just experimenting with different sounds because as an artist, I don't want to be boxed in. I didn't want to just do one thing. I want to do different things all the time and I wanted to explore this other side of myself that I haven't tapped into, explained lordkez.
The EP opens with a fun and sweet record in "Purple Hearts". The lead single highlights the connection between romance and technology. Toward the end of the song, she sings: "I know you want all this love/ I know/ I miss your purple hearts/ When I text him/Just to get my attention. Attention. Ooooh attention/ Purple hearts all up in my mentions." Talking about the track the 21 year old singer stated:
[The song] is something so different. I, personally, have never heard anything like it before. I wanted my listeners to hear this and be like, 'Oh my goodness, what's next?!' It's very sassy and it's very cheeky and I wanted to set the tone with it. I wanted to talk my sh*t.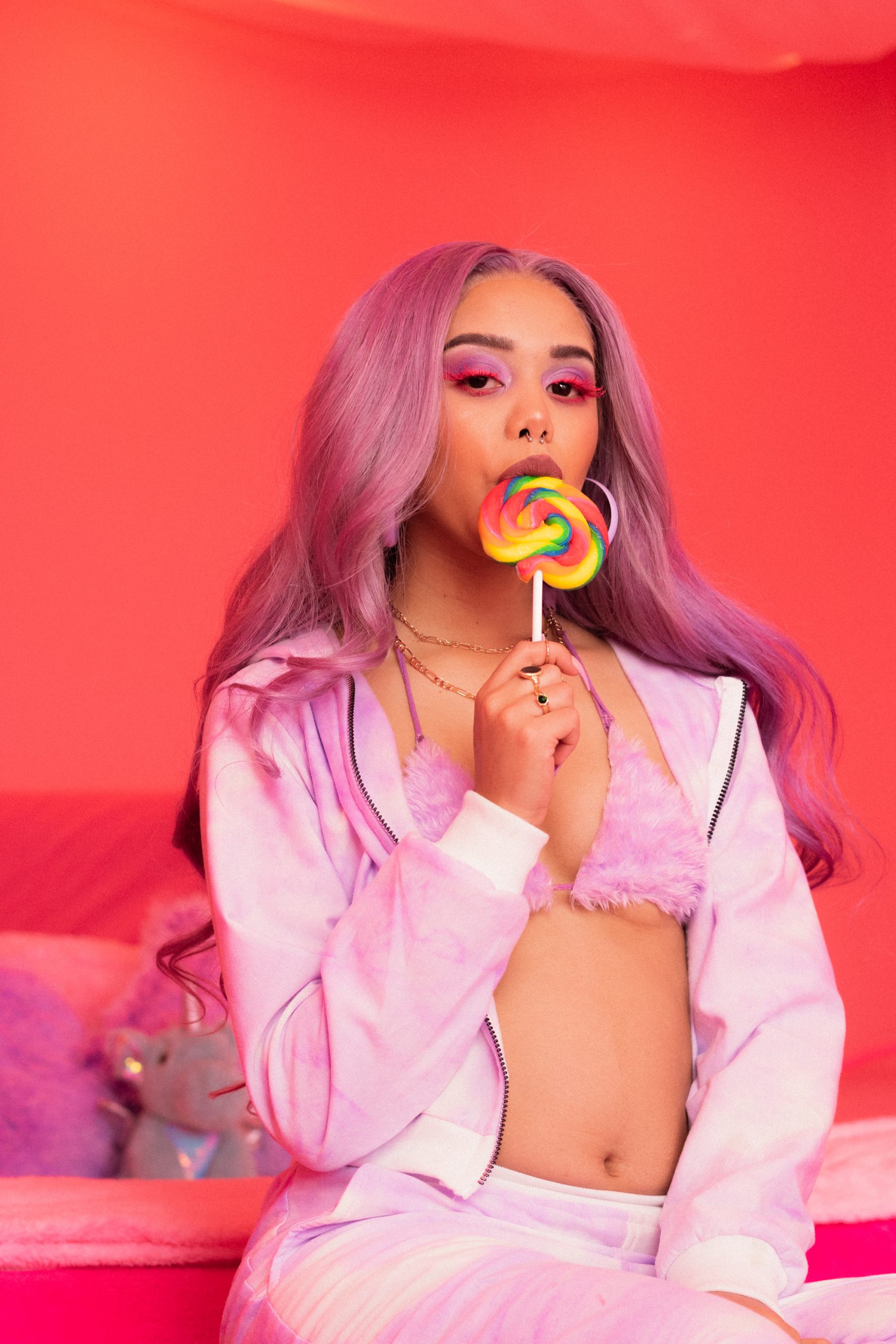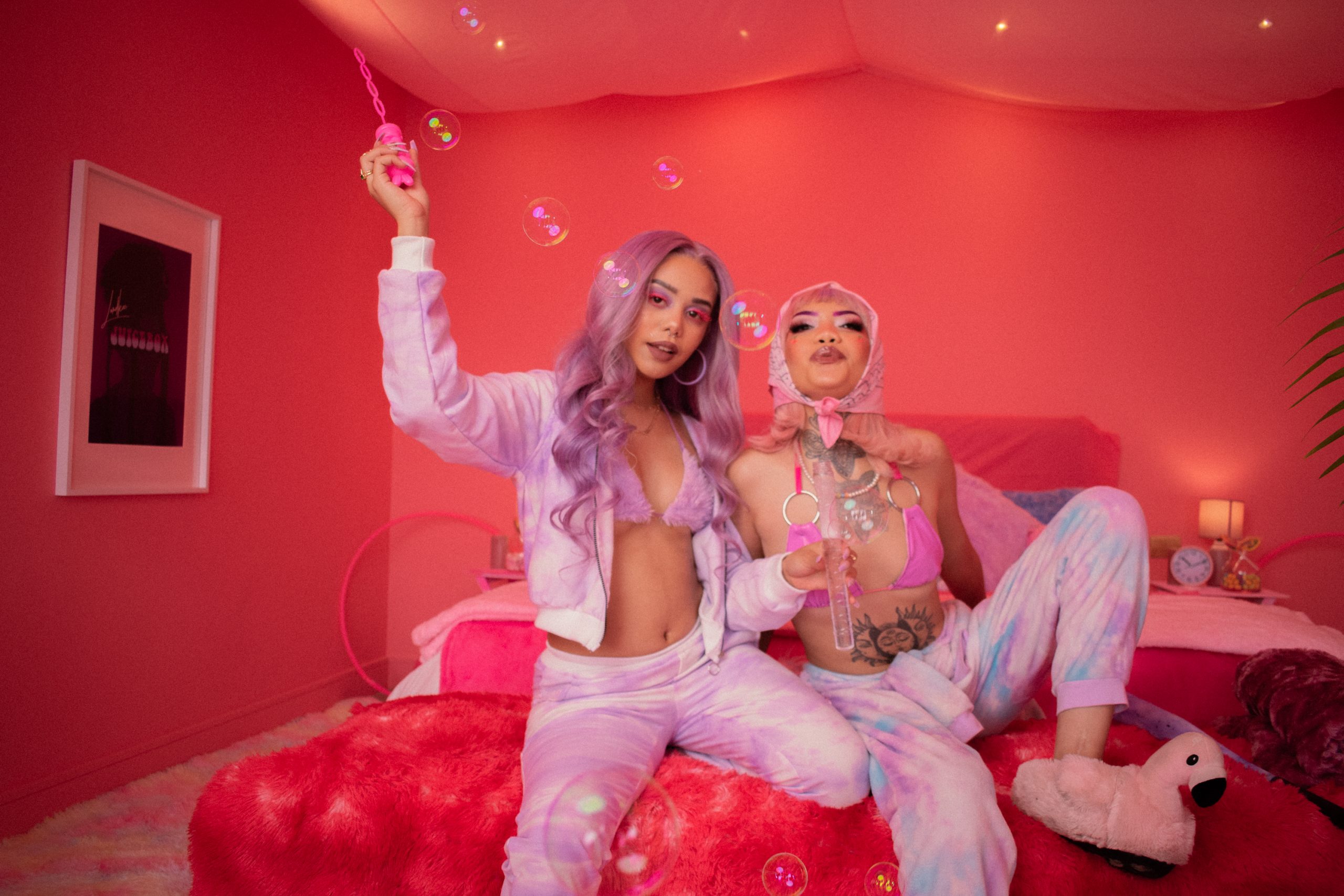 The song is followed by "Rice Krispies", a spunky song that has elements of hip hop where lordkez is skating the line between singing and rapping. It has the sole feature on the project with Money Badoo, marking it the first time that lordkez has worked with a femme artist. The two young talented musos have known each other for some time but had never found the opportunity to work with each other until this song came along. Speaking on the collaboration, the "Rain" songstress explains:
I've always wanted to do a song with her but because our sound and our dynamic are so different, I didn't think it could work. When I heard 'Rice Krispies' as a full piece, I knew that there's only one person that can be on this song and that's Money Badoo. She brought that alternative rap element that I wanted to focus heavily on in the project. She knew exactly what to do and I really like working with people who are on the same wavelength as me.
Sookai spearheads the sonics of the EP and he made three out of the four records on the project. The project also has a Mars Baby contribution as he produced "Rice Krispies". The project ends with the standout track, "Meditation." In this record, lordkez employs a fast rapping style over a chilled and ethereal beat. It seems counter-intuitive to have this element, considering the song is about accomplishing stillness but it's all calculated. The record also has a voice note from her spiritual mother who gives her definition of what meditation is.
My mom is a spiritual person and she taught me about meditation. I needed some inspiration so I asked her for her perspective. I initially was going to take what she said and incorporate it into the lyrics but the way she said it, I thought that I had to put [what she said] on the song and it just worked perfectly. Everything she said is exactly what I wanted to encapsulate through song.
lordkez also wanted to end the project on that note to signal where she is in her musical journey and invite her audience to join her. She adds:
The song gives the EP a different message. The lyrics are about preserving your own peace and protecting your energy. I wanted to let the listeners know its okay to be who you are and I wanted to end on that note. The entire EP is very pretty, saucy and jiggy, and I want people to understand that I'm unpredictable when it comes to music.
Listen to the just dropped Juicebox EP here!